Fire Damage Clean Up, Repair, and Restoration
Fire Damage Clean Up, Repair, and Restoration
The effects of an indoor fire can be devastating. However, we know that putting out the fire is only half the battle. When you need fire damage restoration, we recommend you contact ProKleen immediately. Our team is efficient, responsive, and certified to oversee the clean up process from start to finish.
The Hidden Dangers Following a Home-Fire
It's obvious that an indoor fire is dangerous. However, many people don't realize the toxic trail a fire leaves behind. At ProKleen, we understand how smoke penetrates walls, damages appliances, and can continue to spread. You can count on our specially trained team to remove the toxic elements left from a fire so that you can safely return to your home.
24/7 Fire Clean Up Services
Even in the aftermath of a fire, not all is lost. By acting by quickly, ProKleen can help restore your home or business to its pre-loss state. Contact us 24/7 to begin the fire clean up process immediately. The quicker we begin restoring your property, the sooner you can return to the place you call home.
Complete Restoration and Reconstruction
Fire damage restoration is a multi-step process. Along with smoke and soot removal, structural repairs often need to be done. Our team comes prepared with a general contractor's license and the necessary insurances to restore your home. You can count on our team to properly assess the overall damage and quickly return your home or business to its pre-loss condition.
Your Fire Damage Call to Action Plan
Ensure Your Safety
Make sure the fire department completes its inspection and deems your property safe to return to
Keep activities in the affected areas to a strict minimum
Contact ProKleen
Reach out to ProKleen as soon as possible for 24/7 restoration
Contact Your Insurance Company
Connect with your insurance company as soon as possible
Document the damage with photos and video
Fire Damage Cleanup and Restoration Services
complete fire damage restoration
building and structural cleaning
ozone treatment
duct cleanup
soot cleanup
smoke & odor removal
floor cleaning
roof board up
personal property cleaning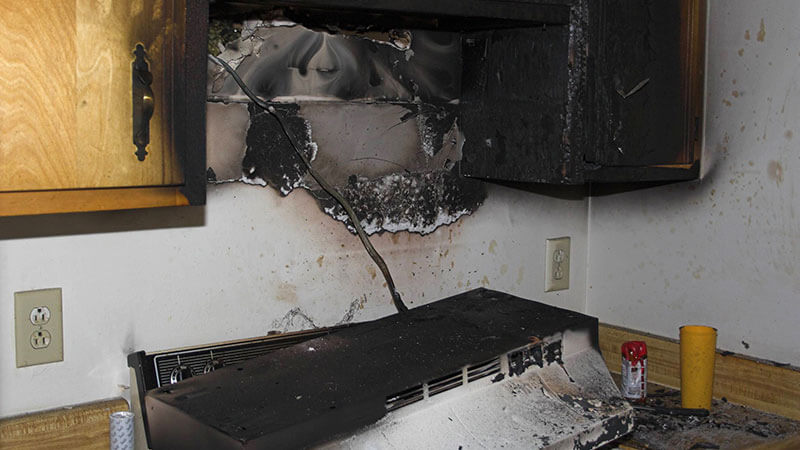 Fire Damage Restoration
Clean up and remove toxic elements from a fire
Perform necessary structural repairs to return your home to a safe condition
We hold a construction (general contractors) license and all the appropriate insurances
Contact Us Today
Nothing beats returning to a home where you feel safe and comfortable. When it's time for some emergency restoration, we want to help.
Whether you need water damage services or biohazard clean up, Prokleen is the right place.
Contact us today to set up an appointment to get your sewage cleanup or biohazard cleanup and removal. 
Anchor • Applegate • Ashland • Azalea • Brownsboro • Cave Junction • Central Point • Dryden • Eagle Point • Fruitdale • Galice • Glendale • Gold Hill • Grants Pass • Holland • Illinois Valley • Jacksonville • Kerby • Lake Creek • Lincoln • Medford • Merlin • Murphy • New Hope • O'Brien • Pinehurst • Phoenix • Pleasant Valley • Provolt • Quines Creek • Rogue River • Ruch • Sams Valley • Selma • Shady Cove • Sunny Valley • Table Rock • Takilma • Talent • Trail • White City • Wilderville • Williams • Wimer • Wolf Creek • Wonder
24-hour emergency service
CCB# 179805
24-hour emergency service
CCB# 179805