Sewage Cleanup and Biohazard Restoration
Sewage Cleanup and Biohazard Restoration with ProKleen
Sewage Cleanup and Biohazard Restoration with ProKleen
No one plans for a sewage or biohazard incident in their homes. But it does happen. At ProKleen, we help make the cleanup process easier and simpler. Leave it to our trained professionals to safely dispose of all hazardous materials and restore your space to its pre-loss condition. We work quickly, safely and are on call 24/7 for your convenience. Contact us today for sewage cleanup and biohazard restoration.
Your Health Comes First
When dealing with biohazards, it's critical to take precautions. We highly encourage you to leave the incident area as it is and hire professionals to restore your space. If you are exposed to the contaminated area, consult a local health physician as soon as possible.
Trauma Scene Cleanup to Safely Remove Biohazards
If a trauma event happens in your home or business, it's important to clean the scene of the incident thoroughly. Blood, fluids, and tissues can house millions of germs, which can cause infections. Our team of professionals will safely remove and dispose of these biohazards to restore your property to its pre-loss condition. Contact us today to handle any trauma and crime scene cleanups.
Sewage Emergency? Help is on the Way!
Untreated and raw sewage is full of infectious bacteria and is extremely difficult to clean up. At ProKleen, we use the most effective tools and techniques to clean up sewage spills and dry, deodorize, and sanitize your space. Contact us 24/7 for sewage cleanup in your home or business.
Sewage Cleanup and Biohazard Removal in Southern Oregon
Biohazards require timely and effective cleaning methods. Our technicians are professionally trained to fully restore your space and eliminate all hazardous bacteria when an incident occurs. Have our team at ProKleen use tried-and-true cleaning procedures for convenient and timely restoration. Contact us today for 24/7 sewage cleanup and biohazard cleanup and removal for your home or business.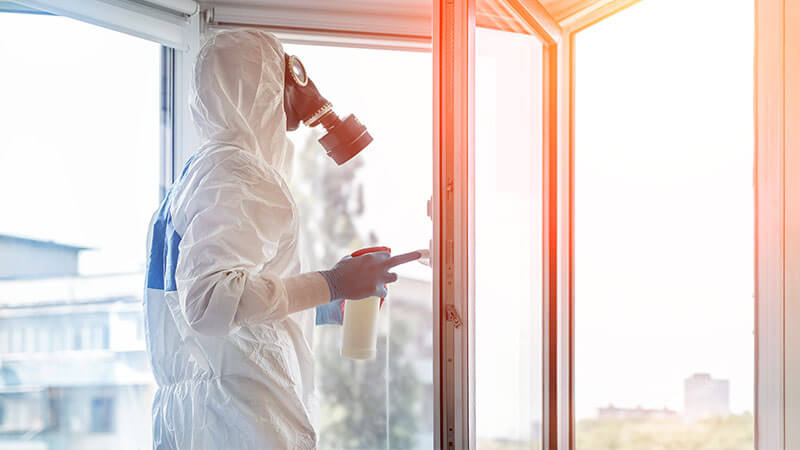 Biohazard and Trauma Cleanup
Safely remove blood, fluid, and other trauma-related elements from your home or business
Properly dispose of raw sewage
Dry, deodorize, and sanitize your space
Contact Us Today
Nothing beats returning to a home where you feel safe and comfortable. When it's time for some emergency restoration, we want to help.
Whether you need water damage services or biohazard clean up, Prokleen is the right place.
Contact us today to set up an appointment to get your sewage cleanup or biohazard cleanup and removal. 
Anchor • Applegate • Ashland • Azalea • Brownsboro • Cave Junction • Central Point • Dryden • Eagle Point • Fruitdale • Galice • Glendale • Gold Hill • Grants Pass • Holland • Illinois Valley • Jacksonville • Kerby • Lake Creek • Lincoln • Medford • Merlin • Murphy • New Hope • O'Brien • Pinehurst • Phoenix • Pleasant Valley • Provolt • Quines Creek • Rogue River • Ruch • Sams Valley • Selma • Shady Cove • Sunny Valley • Table Rock • Takilma • Talent • Trail • White City • Wilderville • Williams • Wimer • Wolf Creek • Wonder
24-hour emergency service
CCB# 179805
24-hour emergency service
CCB# 179805